Lexpo'23 - the 5th edition
Lexpo will soon celebrate its fifth anniversary! After four completely sold-out editions, it is evident that Lexpo has established itself as the most prestigious Continental European legal technology and innovation event, featuring the perfect balance between informative sessions, commercial presence and ample networking opportunities.
So, if you want your law firm or in-house legal department to thrive in times of unprecedented change for the legal industry, then Lexpo'23 is that one event you can't afford to miss!
LEGAL OPERATIONS
Optimising the delivery of legal services is of key importance for high-performing legal departments. For outside counsel, on the other hand, knowledge about how this optimisation can be achieved is invaluable for strengthening the relationship. At Lexpo'23 you will hear how innovative legal departments operate, learn from their leaders and discover the latest trends, innovations and technologies that will help you increase strong sustainable effectiveness as well as strong sustainable relationships!
LEGAL TECH
In recent years, an ever-increasing number of legaltech applications and services have been launched by an equal number of (start-up) companies. The vast majority of these applications are point solutions, solving a small but specific issue in the practice of law. How can law firms and in-house legal departments formulate strategies on how to deal with the overwhelming amount of new tools available, how to make the right choice between competing products and how to guarantee user adoption and overall success?
CYBER SECURITY - THE HUMAN FACTOR
Cybersecurity has been on the Lexpo agenda before: we highlighted ways to improve security while keeping everyone happy. This year we will deep dive into the weakest link of the security chain: you! The human factor is a key concern for law firms trying to keep their networks and clients' data secure. Most cyberattacks are designed to take advantage of normal human behaviour rather than flaws in software. Lexpo'23 will feature eye-opening sessions explaining the modus operandi of social engineers.
THE LEGAL WORKFORCE
Lawyers, secretaries and support staff comprise the traditional workforce that had kept law firms going for decades. But more recently, due to changing market conditions and client demand, a wealth of new job titles can be identified in the legal industry. What roles are required for running successful law firms and thriving legal departments today? And how does technology fit into the picture? At Lexpo'23 you will get answers from renowned industry experts and seasoned HR experts
Network with the Lexpo speakers and panelists, your peers from the legal industry and dozens of vendors of innovative legaltech products and services. There will be plenty opportunities to relax and socialize: during the morning- and afternoon breaks, while enjoying the extensive lunch buffets, during the refreshing drinks reception or at the networking dinner!

Learn about the latest innovations and find out how new solutions can bring you and your firm to the next level. Find out what legaltech startups are working on and how their solutions might streamline your operations. Discuss pressing issues during round table sessions and discover how other firms delivered successful projects to the business.

Have fun! Lexpo visitors know they can expect the best experience: top speakers, interactive sessions, timely themes, high-quality catering and great content.
Dutch lawyers can earn points at Lexpo to meet the requirements of the Netherlands Bar Association (Nederlandse Orde van Advocaten, NOvA). please note that 1 PO-point per hour attended at LEXPO, excluding breaks, can be earned. All attendees need to sign-in upon arrival and sign-out upon departure, and a Certificate of Attendance will be provided after the event. The Bar Association assumes that lawyers can judge for themselves which sessions at LEXPO contribute to professional competence and can count towards the maintenance of professional competence.
Below you will find the agenda for Lexpo'23. Please note that this agenda is subject to change.
Registration
Monday 7:30 - 17:30
Lexpo Registration desk
Our Lexpo team members are ready to welcome you and facilitate the check-in process. Our dedicated team is here to assist you and ensure you have a smooth start to your Lexpo experience.
Opening
Monday 9:00 - 9:15
Welcome & Opening Session
Get ready to be energised and engaged as Ari Kaplan kickstarts Lexpo'23 with his vibrant personality and insightful remarks, creating an atmosphere of collaboration, knowledge-sharing, and forward-thinking.
Ari Kaplan
Keynote
Monday 9:15 - 10:00
Followed by a panel discussion (10:00 - 10:30)
Practical implications of Generative AI for law firms and in-house legal departments
Since the introduction of Chat GPT, Large Language Models (LLMs), and Generative AI, there has been a surge of interest within law firms and in-house departments. Partners who previously showed little interest in technology are now approaching IT and innovation departments to learn more about the technologies. Clients are asking about it, and legaltech companies are announcing their solutions in mainstream media. However, some law firms are hesitant to use Chat GPT and other LLMs, citing concerns about security and privacy.
In this context, Jeroen will discuss the reality of LLMs, beyond the hype. He will provide insights into what law firms are currently using LLMs for and how they are building solutions based on generative AI. Additionally, he will discuss how to address concerns about potential changes to business models and the impact of these technologies on the legal industry.
Overall, the session will explore the potential benefits and challenges of using LLMs and generative AI in the legal field. By examining the current state of the technology and its applications, the session aims to provide a nuanced perspective on the role of these emerging technologies in law firms and in-house legal departments.
Jeroen's keynote will be followed by a panel discussion moderated by Ari Kaplan. Panellists include:
Andrea Miskolczi (Dentons)
Alex Smith (iManage)
Peter Kits (KPMG)
Jeroen Plink
Break
Monday 10:30 - 11:00
Morning Networking Break
Take a break and network with fellow attendees and sponsors during our morning session. Expand your professional circle, forge new connections, and explore potential collaborations. Engage in meaningful conversations and make the most of this opportunity to build valuable relationships that can enrich your professional journey.
Session
Monday 11:00 - 11:20
The rise of the Augmented Lawyer
In today's day and age of technological expansion, we have identified that there are three major forces at play in the legal sector: clients, talent, and data. As it's apparent we already have difficulties managing our current workload, it becomes hard to imagine a scenario where legal professionals can keep up with these trends – let alone cope with the rise of disruption within the industry. Instead of posing a threat, great technology will augment today's lawyers to deliver more high-value tasks. This presentation will teach you some examples of how technology (such as AI) can help lawyers become more enabled to act as experts in the field.
Jorn Vanysacker
Session
Monday 11:00 - 11:20
The future of time recording
With alternative fee arrangements more commonplace and billing practices more scrutinised than ever before, we explore the importance and function of time recording as a business practice for law firms in the future.
During this session we'll discuss the evolving role of time recording, why it continues to remain such an important core activity in a law firm, and what the future holds for time recording including its fit within a law firm's strategy.
Astrid Bowser
Session
Monday 11:20 - 11:55
From Notebooks to AI: The Value of Legal Tech
During periods of rapid technological development and exuberance, it is easy to get carried away by neat technical features of available solutions and overlook the fundamental reason a firm might want to employ new technologies: revenues and profit.
In this session, Peter will discuss the foundations upon which efficiency and margins are improved by technology and how to ensure the most value is gained while choosing the right tool for the job. We will also tackle the human side of technology deployment and the vital issue of aligning business models with improved work practices.
Peter Wallqvist
Session
Monday 11:55 - 12:30
From Frustration to Efficiency: Implementing Legal Tech in a Law Firm
Isabela, a Project Finance and Banking Law attorney, will be speaking about her experience in creating a Knowledge Management and Legal Tech department to tackle the tedious and time-consuming tasks involved in transactions. Despite not fully understanding what those terms meant, Isabela proposed the idea to a partner at 4 am during a 2019 closing, which led to her new role as a Knowledge Management and Innovation Officer.
In this session, Isabela will discuss how she focused on people and processes before implementing technology. Through active listening and internal benchmarking, Isabela's team implemented efficiency tools to tackle urgent problems like document formatting and automation, which led to further automation of due diligence and transaction closings. Although they may not be at maximum efficiency yet, they have reached a new level and are excited for what's next.
Isabela will share her experience in being a resource for support and help to the attorneys and how constantly seeking new tools and experiences has improved the practice. While not all law firms require the same tools, Isabela emphasizes the importance of understanding people and processes before making budget decisions and how legal tech tools can be a tremendous asset in tackling inefficiencies and improving overall performance.
Isabela Loscher
Roundtable discussion
Monday 11:20 - 12:30
Running your NBI and Conflict Search processes on the iManage Cloud Platform
The session will focus on the benefits running NBI (New Business Intake) and Conflict Search processes on the iManage Cloud Platform and as well the overall benefits of our cloud offering that provides a secure and efficient and holistic solution for legal professionals. During the session, we will discuss the way firms currently run their NBI and Conflicts processes and how they can rely on iManage to streamline theirs through one solution that is far more than just a search tool. We will cover how you can look to combine various key onboarding functionalities through one solution that is naturally connected to other firm critical solutions like iManage Work for secure file syncing and iManage Security Policy Manager to ensure information barriers are enforced at the point of conflict checking and new business intake activities. We will also bridge our conversation into discussing how firms have already made their DMS migration to the iManage Cloud Native solution and review why now is the time for those firms still looking to decide when to transition to the iManage cloud.
Break
Monday 12:30 - 14:00
Lunch Break (with optional lunch session)
Take a break and network with fellow attendees and sponsors during our morning session. Expand your professional circle, forge new connections, and explore potential collaborations. Engage in meaningful conversations and make the most of this opportunity to build valuable relationships that can enrich your professional journey.
Aderant will host a lunch session between 13:15 and 14:45.
Session
Monday 14:00 - 14:20
What leading law firms do different to successfully innovate
Clients have more choices for legal services, making customer excellence a critical factor for differentiation and revenue growth. Approximately 50% of clients change their law firm panel annually, and three quarters of those clients mentioned legal technology as a top trend to do so. Law firms that succeed at creating real innovative services to offer better client experiences have a massive competitive advantage and attract and retain more clients.
Unfortunately, application development is much more than just creating the application. In our years of experience with building software together with clients, we see that especially law firms have a hard time in building applications that fall flat on their face. But it doesn't have to be that way.
Chris Obdam, CEO of low-code platform Betty Blocks, will walk you through a proven innovation framework he uses to help leading law firms build innovative solutions that excite end-users.
Chris Obdam
Session
Monday 14:20 - 14:55
Navigating the Legal Tech Landscape: CIO Insights on Innovation, Shadow IT, and Future Planning
Join our engaging panel discussion featuring distinguished Chief Information Officers from leading Continental European law firms. Gain valuable insights into the role of legal technology leaders in today's rapidly evolving landscape. Explore how CIOs bridge the gap between cutting-edge technology and practical implementation within law firms. Discover their strategies for understanding, evaluating, and adopting emerging technologies.
Delve into the complex issue of shadow IT and learn from our panellists' experiences in managing unsanctioned technology use within organisations. Discover best practices for maintaining data security, ensuring compliance, and fostering a culture of innovation and agility. Additionally, our experts will shed light on practical approaches to planning for the future of legal technology. Learn how CIOs proactively anticipate technological advancements, analyse their impact on legal workflows, and develop robust strategies for seamless integration.
Don't miss this illuminating session with our distinguished CIO panel. Gain actionable guidance, real-world experiences, and thought-provoking discussions to navigate the legal tech landscape confidently, embrace the latest technology trends, and strategically plan for the future in the ever-evolving legal ecosystem.
Workshop
Monday 14:20 - 15:30
Harnessing the power of large language models in a legal setting
This 70 minute exploration in the ever-growing world of AI will focus on how legal professionals can harness the power of large language models (LLMs) to automate repetitive tasks, improve document production, and increase their efficiency. You will experience mind blowing capabilities as well as limitations and risks of LLMs in a legal setting.
We will discuss the structure of LLMs and how they compare to traditional rule-based AI technologies. We will explore the rapidly changing environment of LLMs, including Agent GPT, a revolutionary AI technology in and of itself. You will practice basic prompt engineering skills and learn how the combination of rule-based and learning-based AI can help overcome some of the current limitations of LLMs. We will focus particularly on the areas of compliance, legal research, and document automation.
This knowledge will help you become a leader in AI-assisted legal practices. Don't miss out on this opportunity to learn about the exciting world of AI and how you can use it to your clients' advantage. Sign up for this workshop and be among the first to harness the power of large language models in a legal setting.
Pim Betist
Session
Monday 14:55 - 15:30
The Leadership Challenge in the Legal Industry: Navigating Constant Disruption
In the legal industry, leaders face unique challenges in an era of constant disruption. They are expected to provide guidance, but who guides them? How do legal (innovation) leaders manage their own anxieties, frustrations, and insecurities while navigating change and uncertainty? This session, led by Dr. Alexander Fruehmann, LL.M., EMC, takes a practical and open approach to exploring the psychological realities of leadership in the legal industry and offers strategies for success in the face of ongoing disruption.
Alexander Fruehmann
Break
Monday 15:30 - 16:00
Afternoon Networking Break
Take a break and network with fellow attendees and sponsors during our morning session. Expand your professional circle, forge new connections, and explore potential collaborations. Engage in meaningful conversations and make the most of this opportunity to build valuable relationships that can enrich your professional journey.
Session
Monday 16:00 - 16:20
Creating Lasting Change in the Legal Industry: Strategies for Starting from Zero and Moving Forward
Legal service organisations must view innovation as an ongoing process rather than a one-time project. Unfortunately, many leaders and stakeholders in the industry treat innovation as an afterthought, resulting in missed opportunities and lost market share. To create valuable and lasting change, it's important to establish a culture of innovation within the organisation.
During this session, we will explore essential factors to help legal service organisations make innovation a permanent part of their business strategy. We will link innovation and delivery power to tools and highlight concrete opportunities. This includes creating an environment encouraging new ideas and experimentation, developing an innovation team responsible for driving new initiatives, and aligning innovation efforts with the organisation's goals and objectives. By implementing these key points, legal service organisations can stay ahead of the competition and continuously improve their services to meet the ever-evolving needs of their clients.
Frode Ettesvoll
Session
Monday 16:00 - 16:20
High Growth Study 2023 - Is it still possible to achieve success in the current environment?
The 2023 High Growth Study by Hinge® Research Institute, sponsored by InterAction®, looks at how exceptional growth law firms deliver consistent, ongoing success. In this session , Fiona Jackson, Client Advisor at LexisNexis InterAction will present key findings and insights from the newly released report. Specifically:
The technologies high growth firms use and how those technologies drive their growth, for example, the report shows high growth law firms use CRM 10 times more than average growth firms, that's quite the differentiator.
Even more significantly, almost half of all high growth firms use KPIs and dashboards using CRM data to show who contacts, relationship risks, and BD activities.
Fiona Jackson
Session
Monday 16:20 - 16:55
Crack the Culture Code to Innovate
Join us for a captivating session that delves into the importance of inclusive leadership for excellence and innovation in the legal industry. Rather than just focusing on diversity, this session will take you to the heart of the inclusion story, emphasising why it's relevant for everyone. By exploring the relationship between the war for talent, well-being, and innovation on the one hand and inclusion on the other, you'll gain a deeper understanding of why it's so challenging to innovate in this field.
If you're curious about how to stay ahead of the curve and drive positive change, this session is not to be missed. You'll discover practical strategies and insights that will help you become a more effective and inclusive leader, paving the way for greater success and innovation in your organisation.
Eve Vlemincx
Session
Monday 16:55 - 17:30
From Coding (?) to Collaboration (!) - Skills for Lawyers in the Age of Generative AI
An interactive session where innovation meets talent development, technology challenges change management, and AI impacts not only humans, but also teams. Highlights:
Tech literacy, Data literacy, AI literacy, Coding - do we need everything, everywhere, all at once?
What AI has to do with EI – and what should happen with your client relationships
Superlawyers or Superteams - pick your winning strategy.
Drinks
Monday 17:30 - 18:30
Networking Drinks Reception
Unwind and connect at the Lexpo networking drink reception! Join us for a casual and enjoyable gathering where you can mingle with fellow attendees, speakers and sponsors, sip on refreshing drinks, and foster valuable connections. It's the perfect opportunity to wrap up the day, engage in meaningful conversations, create lasting professional relationships and prepare for the networking dinner!
Dinner
Monday 18:30 - 20:00
Lexpo Networking Dinner
Experience impactful networking at our business dinner. Connect with industry leaders, exchange insights, and forge valuable relationships over a delicious meal. Unleash new opportunities and expand your professional network in a dynamic and engaging environment.
Morning Run
Tuesday 6:30 - 7:30
Ari Kaplan's Morning Run
Start your day off right by joining Lexpo's energetic Master of Ceremonies Ari Kaplan for an invigorating and refreshing morning run. Embrace the crisp air, feel the rhythm of your footsteps, and let the vibrant energy of our MC guide you through an uplifting and empowering fitness experience. Don't miss this opportunity to kickstart your day with a rejuvenating run alongside Lexpo's lively host!
Ari will be making a donation in honor of each attendee to the Lung Cancer Foundation of America in memory of a friend who was a runner.
Ari Kaplan
Opening
Tuesday 7:15 - 16:00
Lexpo Registration Desk
Our Lexpo team members are ready to welcome you and facilitate the check-in process. Our dedicated team is here to assist you and ensure you have a smooth start to your Lexpo experience.
Breakfast Session
Tuesday 7:45 - 8:45
Legal Workflow of the Future by NetDocuments
Supporting Legal Professionals where they work
Automating Document Creation and Workflow
Harnessing Platform Intelligence
Kaden Smith
Opening
Tuesday 9:00 - 9:15
Welcome & Opening Session
Get ready to be energised and engaged as Ari Kaplan kickstarts the second day of Lexpo'23 with his vibrant personality and insightful remarks, creating an atmosphere of collaboration, knowledge-sharing, and forward-thinking.
Ari Kaplan
Keynote
Tuesday 9:15 - 10:00
How hacking your people and bending the rules helps keep your company more secure
In this talk, best-selling author and world-renowned social engineer Jenny Radcliffe discusses how working with your people is the key to better overall security. Peppered with anecdotes and stories from her incredible career as The People Hacker, Jenny explains the tools and methodologies of a variety of cons, scams and frauds, as well as how she infiltrates corporate entities as a "burglar for hire." The talk gives tips and hints on how to avoid being scammed both as a business as well as an individual and is delivered in Jenny's trademark fast-paced and entertaining style.
Jenny Radcliffe
Session
Tuesday 10:00 - 10:30
Enhancing Human Sensitivity for Cybersecurity: Unveiling Insights to Safeguard Your Organization
Why do some companies exhibit robust cybersafe behaviour while others lack it, even when implementing similar security measures? How can you empower the human sensor within your organisation?
Join us for an engaging keynote session with Inge as she delves into the latest insights on moving beyond mere awareness to effectively secure your organisation from a human perspective. Discover practical strategies and techniques to enhance human sensitivity towards cybersecurity, enabling your workforce to become integral to your organisation's defence against cyber threats.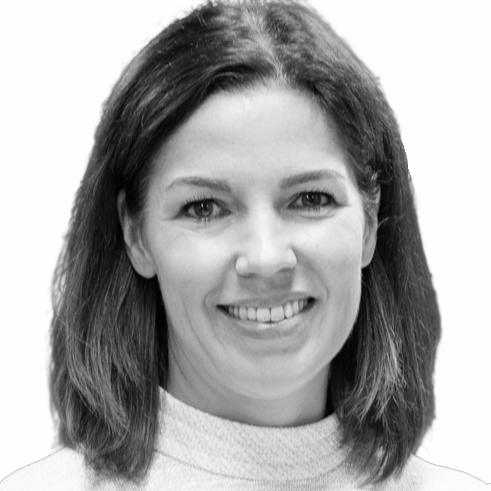 Inge van der Beijl
Break
Tuesday 10:30 - 11:00
Morning Networking Break
Take a break and network with fellow attendees and sponsors during our morning session. Expand your professional circle, forge new connections, and explore potential collaborations. Engage in meaningful conversations and make the most of this opportunity to build valuable relationships that can enrich your professional journey.
Session
Tuesday 11:00 - 11:20
Connect the Dots: Using Conflicts Results to Create Information Barriers and Protect Clients
Accuracy and efficiency in a conflicts search are the keys to facilitating fast and effective business intake. Unfortunately, it's not enough to just follow a predetermined checklist and or sending out emails hoping your peers review the work you want to win for the firm. Hard-to-find conflicts can present big problems for the firm but at the heart, the why of conflicts searching is not to protect the firm, it's to protect the client – protect their interests and protect their information. During this session we will look at how firms need a sophisticated conflicts check solution that provides firms with a 360-degree view of all types of conflicts, automated issue spotting, multiple interactive clearance options, and comprehensive audit history. Leveraging such a solution will expose potential conflicts when looking to accept new business and or during the lateral hire process. We will then discuss how at the point conflicts are identified, firms should be thinking about how they can effectively create required information barriers to ensure individuals and teams are screened off before new business is accepted and or before a lateral hire logs on to the firm domain for the first time.
James De Swert
Session
Tuesday 11:20 - 11:55
Navigating the Three Horizons of Legal Innovation
In the rapidly evolving landscape of the legal sector, the perception of lawyers being change-averse persists. However, it is crucial to delve deeper into the strategies being adopted to drive meaningful change. Are we pursuing the right approaches? Should we prioritize legal technology? Can resource management truly be considered a facet of legal innovation? Which comes first, AI or CLM? Join us as Clifford Chance, a trailblazer in the field, shares their invaluable insights, inspiring you to navigate the three horizons of legal innovation effectively.
Raquel Garcia
Workshop
Tuesday 11:20 - 12:30
Revolutionize Legal Tech: An Introduction to Low Code Development with Betty Blocks
This workshop is for those that would like to touch the surface of application development with a low code platform! In this session, we'll provide you with a taste of what it's like to work with Betty Blocks and guide you through the process of solving common issues in the legal tech industry. The goal is to show you that you can take on these challenges and help you realise your ideas faster and more efficiently.
We'll start by discussing some of the issues legal tech professionals face and then show you how to ideate around these problems. We'll provide a hands-on assignment where you'll have the opportunity to create a solution. Whether you're new to application development or a seasoned pro, this workshop will give you a chance to explore the possibilities of low-code and see firsthand how Betty Blocks can help you bring your ideas to life!
This is a workshop: limited number of seats available
Odin van Eijk
Session
Tuesday 11:55 - 12:30
The Transition to "Modern Work" in Legal with Intapp and Microsoft 365
New tools and technologies have the capacity to transform both the practice and the business of Law, while internal and external challenges are exposing the shortcomings of traditional models.
Join us to learn how transitioning to "Modern Work" is not only beneficial but essential to ensure your firm is well positioned for future success; and how Intapp's solutions built on Microsoft Office 365 are central to this strategy.
Leigh Smith &
Mark McGowan
Break
Tuesday 12:30 - 14:00
Lunch Break (with optional lunch session)
Take a break and network with fellow attendees and sponsors during our morning session. Expand your professional circle, forge new connections, and explore potential collaborations. Engage in meaningful conversations and make the most of this opportunity to build valuable relationships that can enrich your professional journey.
Aderant will host a lunch session between 13:15 and 14:45.
Session
Tuesday 14:00 - 14:35
Legal Operations as a Strategic enabler – Smart way of working requires smart way of thinking
Legal Operations is the ultimate strategizer within the Legal & Compliance Department, triggering long term thinking, smart collaboration and enabling the Legal & Compliance Department in meaningfully contributing to the overall company strategy. For this reason a smart way of working – based on innovation, standardization and orchestration - requires to be paired to a smart way of thinking in order to make Legal & Compliance a proper Strategy Maker within the company.
Antonello Gargano
Session
Tuesday 14:35 - 15:10
Legal Ops Uncut: Separating Hype from Reality
Are you tired of hearing about how legal operations will magically transform your legal team into a prince, only to find that things still operate like a frog? Join Jonathan and Nicky in this session as they provide a dose of reality about what legal operations can actually achieve and how to overcome common challenges.
With diverse backgrounds, roles, nationalities, and mother tongues, Jonathan and Nicky bring a wealth of experience and a healthy scepticism about the hype around legal ops. They'll share strategies for addressing issues such as resistance to new procedures, IT tools that don't deliver, and contract templates that are still shared by email and stored on desktops. They'll also discuss how to work with finance and other stakeholders to obtain the resources you need without breaking the bank.
In this session, you'll get the uncut truth about legal ops without falling into the Grimm-like beliefs of the hype trap. Don't miss this opportunity to learn from the experts and start improving your legal operations tomorrow.
Workshop
Tuesday 14:00 - 15:10
Mind the digital transformation gap: from strategy to execution
How to stand firm and keep a sense of direction when emerging technologies take you or your client(s) off the beaten track?
This hands-on workshop provides practical guidance to shape and drive complex transformation.
Participants will get an impression of the impact of digitisation, share insights and learn how to get from A to B, keeping everyone on board.
A must-attend session for everyone involved in strategy and change management.
This is a workshop: limited number of seats available
Session
Tuesday 15:10 - 15:45
The Perfect Fusion – how collaboration, innovation and iteration is the solution to transforming the legal industry
Digital transformation requires the right balance of innovation, collaboration and iteration. Allen & Overy's tech innovation hub, Fuse, is dedicated to creating and maintaining just such a balance.
Join Shruti Ajitsaria, Partner and Head of Fuse, as she unpacks Fuse's unique offering and talks to Daniel Porus, CCO of Fuse cohort member Legatics, about the success of their 6+ year collaboration. A session for legal departments and tech companies alike, this one-off discussion will include key learnings from their partnership, the surprising opportunities that have emerged, and practical insights for the innovation of any legal department.
Lexpo'23 Sponsors & Partners
Tech4Law is a division of Pearson Publishing, a privately owned company registered in South Africa. We are an authoritative source of technology and practice management information serving the local legal market, providing sound advice in layman's terms through the Tech4Law website at no cost to the lawyer. This unique e-publication is based on our 35 years' experience in providing, implementing, and supporting technological solutions to law firms. Our motto is to help lawyers save and make money through better use of technology, better marketing, and improved management. Uniqueness and the specialised niche market of the publication is the primary solution for vendors to promote their products in this market and it offers readers a focused resource for vital practice management information. The independence of the publication permits us to be open and honest about products or services that are offered to the attorneys. Our goal is to be the first resource the market thinks about when it comes to legal technology or practice management in Southern Africa.
Visit the Tech4Law website
Transform Data is a professional services company that (re)sells and implements innovative and proven software products. We provide legal and professional service providers an easy-to-use digital workplace based on Microsoft 365, leveraging the powerful and familiar interface of Microsoft Outlook & Teams.
The solutions we offer, ensuring the optimal use of information within organisations:
1. SharePoint/Microsoft 365 Solutions Seamlessly integrate Microsoft 365, Outlook, and Teams with SharePoint so end-user adoption is no longer an issue. Create and maintain SharePoint structures with our provisioning engine and allow business users to create cases in an easy-to-use but centrally well-governed environment.
2. Solutions for Law firms, Corporate (Legal) departments and Financial Service providers. The Transform Data platform is especially designed to reflect the way of working for professionals within law firms, corporate legal departments and professional (financial) services. We extend the powerful capabilities of SharePoint/Microsoft 365 to provide full document, e-mail, project, and matter management.
3. Artificial Intelligence/Cognitive Expert Advisors The Neota no-code platform transforms the speed, accuracy, and efficiency of critical decision-making in complex policy, legal and compliance areas. Our quick-to-develop applications combine logic, data, workflow, and document assembly capabilities allowing users to automate expert decision-making fast and cost-effectively.
Visit the TransformData website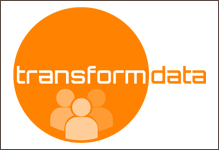 CEE Legal Matters is a print and online publication for and about lawyers interested and working in Europe's emerging legal markets. CEE Legal Matters features news, interviews, analysis, opinion, and more. We also host conferences and round-tables and produce special reports on fees, salaries, and other subjects of interest to lawyers in the region. Our mission is, simply, to be the go-to source of information about lawyers and legal markets in Central and Eastern Europe.
Visit the CEE Legal Matters website
We offer translation and interpreting services that are 100% dedicated to legal professionals. By combining the expertise of our translators in this field with the artificial intelligence of our ALAN tool, we offer high quality services.
Our team is made up of experienced translators with legal and language degrees, ensuring a reliable and accurate translation. We offer a complete range of services to meet all our clients' needs:
Free or sworn translation Interpretation: consecutive, simultaneous, whispered
Transcription
Legalization
Proofreading
Updating
We are available 24/7 to manage our clients' requests, allowing them to focus on their core business.
Visit the Legal230 website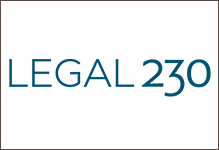 Contractify is an innovative contract management software provider, with a strong emphasis on AI-assistance. Our highly user-friendly contract management platform is leveraged by legal, finance & purchase professionals to alleviate administrative contract tasks & streamline contract procedures. This way, we aid over 100+ leading companies to mitigate contract risks, lower administrative workload & improve cross-department collaboration.
Visit the Contractify website
Lexor is part of de Legal Tech group Septeo. The SEPTEO group is today the main player in the digitization of the legal and real estate professions in France and employs more than 3000 people world wide.
The Lexor app gives you the comfort of a personal assistant who keeps track of your activities throughout the day. Lexor has a seamless integration with Office365 tools such as Word, Outlook, Excel, Teams or even Edge. Our AI technology automaticcally links the time worked to the right matter and generates the description for your invoice.
Visit the Lexor website
The legal engineers that suit you
Lawcloud
A high-performance web application providing all the features that a law firm needs. Lawcloud serves as an all-in-one remote workplace with which lawyers work, register, invoice and receive.
Legal Engineers
Since every office has its own processes, it is our task as legal engineers to find and develop customised best practices. Lawcloud's high-performance software is only the beginning.
Visit the Lawcloud website
FileTrail
®
is the industry-leading information governance software suite for highly-regulated markets throughout North America, the UK, and Europe. Since 2000, FileTrail has served forward-thinking organizations in the legal, corporate, and government markets by providing a centralized, clear view of all data within an organization across multiple repositories, including both physical records and electronic files.
Designed as a fully integrated, enterprise software, FileTrail provides a modern data governance solution to help organizations automate compliance with internal policies, governmental regulations, and outside counsel guidelines (OCG), create custom policies and taxonomies per industry, and reduce risk through retention and disposition management to dramatically reduce costs.
There's a reason FileTrail has been leading the Information Governance market for 20+ years, and it all comes down to experience, customer service, and excellence. Stay on track with FileTrail — we'll help you get there.
Visit the FileTrail website
Kim assists knowledge workers around the globe to automate and generate documents, capture data and use that data to generate other documents or populate other systems.
With no software to download, and enterprise-proven security, Kim syncs directly with your existing work environments, such as your web browser or MS Teams.
Kim takes your existing documents, letters, forms, contracts, compliance records and any other content and seamlessly converts them into web applications. No need for a lengthy implementation process, extensive user training, or side-by-side help from IT.
Kim helps firms improve the client experience, get more done with the same number of resources, optimize internal processes and reduce error-prone manual rekeying.
Visit the Kim website
Empowering legal operations using AI
NAIX is an innovative LegalTech solution specifically designed for data processing, incorporating anonymization and pseudonymization techniques.
Visit the Naix website
LTC4 is a non-profit organization. An unprecedented international collaboration of 95 volunteers constructed and peer-reviewed the 10 Core Competency Learning Plans. Since it began in 2010 LTC4 has grown in scope and stature and is now recognized as the industry standard for technology skills certification. Each Plan contains two paths: one defining attorney core competencies, one for support staff. Each is flexible enough to be applied to any application and adapted to specific firm policies. 
Visit the LTC4 website
As an independent consulting agency L-IME offers law firms a refreshingly honest view on ICT & innovation. With unparalleled experience and expertise in the field of legal IT and change management within the legal industry, L-IME is the partner of choice when you want your digital transformation endeavors to be successful.
L-IME consultants and project managers help law firms to get a better view on the opportunities offered by legal technology and pragmatically guide law firms from a digital transformation strategy to effective execution, operating at the intersection of people, processes, and technology. Over the years this has led to a distinct track record in increasing technology related user adoption and sustaining change at many knowledge driven organizations.
Visit the L-IME website
Hotel Schiphol A4
Rijksweg A4 nr. 3
2132 MA Hoofddorp-Schiphol
the Netherlands
Modern and renewed conference rooms and board rooms. Luxury hotel rooms, stylish restaurants, fancy hotel bar. Free transport to the airport. Wellness, swimming pool and fitness. What more do you need for a perfect event?
Lexpo'23 attendees can make use of a special room rate. Please visit the unique Lexpo'23 pages on the Hotel Schiphol website to view available packages.